Head's up! This post may contain affiliate links which means we may get a commission if you make a purchase through these links at no additional cost to you. All items were selected independently.
Recently, I came across a situation in which each of us has been many times: What to give to parents who already have everything?
I remember it used to be a lot easier before. They constantly needed at least something: a new coffee grinder, hairdryer, heater, washing machine or lawnmower for a father. At least something! But this time I heard: "Thank you, but we have everything!".
It was terrible for me to hear. After all, I understand that they are still waiting for at least some gift. So I went in search of my perfect gift.
I reviewed dozens of listings on Google, hundreds of photos on Instagram and Pinterest and thousands of products on Amazon and similar sites. After all, I had an excellent list of gifts, so I decided to share it as a part of my blog.
If you like this article, please share it on your social networks. I will be very pleased!
Top Ideas
Beauty and Personal Care
Lagunamoon Essential Oils Set
I know that my mother loves such things, and since recently my father too 🙂 so this gift will please them and will be as an addition to the main gift.
This set includes six 10 mL bottles of aromatherapy essential oils:
lemongrass
peppermint
orange
lavender
eucalyptus
tea tree
It comes with a gift box and essential oil guide, outside with well transparent protective seal wrapping. A perfect gift set for any occasion covered with lots of positive reviews on Amazon.
VicTsing Essential Oil Diffuser
In the continuation of the first gift, I found this miracle diffuser. It has great performance – last up to 10 hours, and there is an automatic switch-off function.
A huge amount of 5-star rates and personal recommendations made me put it on this list.
No products found.
Philips Sonicare DiamondClean Smart 9700 Rechargeable Electric Toothbrush
I hope I do not need to explain to you what it is for 🙂 It will be a good gift if your parents still have not switched to electric brushes. To learn more, click here.
Self-Cleaning Water – LARQ Bottle
This bottle cleanes the water every two hours, so the people you love can constantly enjoy the taste of pure water.
Keeps water cold for 24 hours and hot for up to 12 hours with double-wall insulated stainless steel constructionю
The Nest AromaDiffuser
That is an Amazon's Choice for nest diffusers for the home. You can pick one aroma among other 24.
In my opinion, the greatest thing here is that this diffuser has a non-alcohol formula to release the fragrance.
Personalized Gifts
Family Birthday Reminder Calendar Board
A great option if your parents are forgetful. Although in the modern world of gadgets and reminders it's very difficult to believe. Therefore, most likely this gift will stay as a beautiful hanging reminder.
Personalized Cutting Board
Such a board will be a great reminder for parents who like to cook and often spend evenings in the kitchen near the stove. In this case, the board will be not only a beautiful gift that will remind them of you but also 100% practical.
You will be pretty sure that it won't gather dust somewhere on the shelf like hundreds of other unnecessary gifts.
Greatest Parents Wood Wall Frame
If you want to express gratitude to your parents, as well as surprise them, you should definitely pay attention to this gift.
This is a very sentimental thing that can hung on the wall in a prominent place. The advantage of the board can be called the fact that it is made in neutral colors.
P. Graham Dunn Grandparents House Rules
Grandparents House Rules sign welcomes grandkids to always have fun and share family traditions when they are at grandma and grandpa's house.
Sign made of MDF (medium-density fiberboard) wood with printed overlay art; Home accent is versatile with both keyhole hanger or built-in easel.
Family Tree Picture Frame Display
Visualize your family story with the help of the family tree. The tree is designed for 10 photo frames.
Use this tree stand as a gift card tree, mini Christmas tree, money tree, for quotes and more. An awesome table centerpiece, and family gift, this looks fabulous on a mantel, tea table or dining table.
Personalized Oak Clock
A great gift that will always look fresh and cool. Фny inscription can be written on the board. Very creative and unusually.
Easel Photo Display
As an alternative to the traditional photo frames, explore unique options like easel display. These are also great for switching out new holiday cards, invitations or desk calendars.
Custom Name Monogrammed Rubber Welcome Mat
Customized to any Name you want
Made of all natural coconut husk fibers
Rubber frame to hold your mat in place
This mat features a rubber border frame with a bold monogrammed letter
Personalized coconut husk rubber welcome mat
The 'My Life Story' Journal for Parents
This journal gives you prompts for recording your life's experiences, relationships and hard-won wisdom. Inspire parents and grandparents to create a lasting family keepsake that will be treasured for generations.
Beginning with "The Early Years," this uniquely designed journal is organized in nine sections, each containing thought-provoking prompts to spark a colorful personal memoir that captures the memories of first dates, lifelong friendships, meaningful stories, and pearls of wisdom gathered along the way. There's even a section dedicated to list the things you hope to accomplish next!
Health and Household
AncestryDNA: Genetic Ethnicity Test
AncestryDNA is the #1 selling consumer DNA test.* From your origins in over 1000 regions to the most connections to living relatives, no other DNA test delivers such a unique, interactive experience.
This is an amazing and funny gift that will help you have a fun and informative time.
Neck Shoulder Back Massager with Heat
If your parents are engaged in work associated with prolonged monotonous sitting in front of the table, or you often hear complaints that the neck is constantly sore or swelling, then you should pay attention to this gift.
With infrared heating, this massager provides comfortable warmness to ease muscle tension and stress.
Dual Foot Massager Roller
A great gift in case parents often have pain in their feet, legs, and back. The peculiarity is that this device can be used anywhere and anytime.
Find relief for conditions such as plantar fasciitis, heel spurs, neuropathy, or simply tired & sore feet after a hard day's work.
Bluetooth Body Fat Scale
In case you are looking for scales, I personally recommend these digital scales for purchase. Here, great design is combined with functionality. Measures 13 parameters.
VIKTOR JURGEN Neck Massage Pillow
This is the top-selling gift for parents. If they have not used it yet, I recommend it for purchase.
With AC adapter and FREE Car adapter, adjustable handle Straps, this back massage can be used for you whether you're in your chair at home, sitting at your desk at work, or even while commuting in your car.
Air Purifier for Home
3 in 1 air purifier with HEPA filter. Reduces up to 99.97 percent of harmful germs, dust, pollen, pet dander, mold spores, and other allergens as small as .3 microns from the air. Activated charcoal filter helps to reduce unwanted odors from pets, smoke, cooking fumes, and more.
Fitbit Versa 2 Health & Fitness Smartwatch
Cool watch and a great alternative to an Apple Watch.
Use Amazon Alexa Built-in to get quick news and information, check the weather, set timers and alarms, control your smart home devices, and more all through the sound of your voice. Track heart rate 24/ 7, steps, distance, calories burned, hourly activity, active minutes, and floors climbed.
White Noise Sound Machine
The HoMedics SoundSpa helps you block out distractions and create a perfect environment for sleep, relaxation, or concentration. Choose from six soothing sounds, including White Noise, Thunder, Ocean, Rain, Summer Night, and Book, and adjust the volume to your liking.
Going to sleep? The auto-off timer includes 15-, 30-, and 60-minute options to turn the SoundSpa off. It's lightweight, easy to carry, and perfect for travel – never miss a night of sleep again!
HoMedics Silver Springs Indoor Relaxation Fountain
Create a haven from the outside world with the HoMedics tabletop relaxation fountain that fits in your office or favorite room. Sleek shades of silver and black look good in any setting, while a bed of natural river rocks brings you back in touch with the earth.
As the water begins to flow, the natural sounds instantly put you at ease. It's the perfect gift for anyone who needs added relaxation in their life.
Feet Massage Machine with Deep-Kneading
Air compression massage plus heating not only promotes blood circulation but also relaxes your mind and keeps your body healthy. A reader foot massager is equipped with remote control. It is very convenient for you to adjust the speed, temperature, and mode during use.
No products found.
Amazon Devices and Accessories
Smart speaker with Alexa – Echo Dot
Amazon's most popular Echo is now even better. With a new speaker and design, Echo Dot is a voice-controlled smart speaker with Alexa, perfect for any room. Just ask for music, news, information, and more. Your parents can also call almost anyone and control compatible smart home devices with your voice.
Make your parent's life easier at home. Use your voice to set timers, add items to lists, and create calendar events and reminders. You can also check the news, weather, or traffic. Ask for sports scores, movie showtimes, restaurant hours, or information.
Compact Smart Display with Alexa – Echo Show 5
Echo Show 5 connects to Alexa to give you vivid visuals on a 5.5" screen with a crisp full sound—all in a compact design that fits in any room, in any home. See on-screen lyrics with Amazon Music. Set alarms and timers. Catch up on news highlights and movie trailers. Check weather and traffic as you head out in your new city.
Amazon Smart Plug
Amazon Smart Plug lets you voice control your lights, fans, coffee makers, and more. All you need is an Alexa-enabled device like Echo, Fire TV, Fire tablet, Sonos One, or even just the Alexa app on your phone. And with multiple Amazon Smart Plugs, you can control multiple outlets.
No products found.
Home and Kitchen
Instant Pot Duo Mini 7-in-1 Electric Pressure Cooker
Instant Pot Duo is a pressure cooker, sauté/sear pot, slow cooker, rice cooker, steamer, yogurt maker & warmer – all in one. Prepare a variety of tasty soups, stews, meats, beans and more.
Instant Pot Duo Mini is the ideal companion to the Duo 6 Quart, 7-in-1 programmable multi-cooker replaces 7 kitchen appliances, combines the functions of a Rice Cooker, Pressure Cooker, Slow Cooker, Steamer, Sauté, Yogurt Maker, and Warmer. 11 smart built-in programs – Rice, Soup/Broth, Meat/Stew, Bean/Chili, Sauté, Steam, Porridge, Yogurt, Slow Cook, and Keep Warm, your favorite dishes are as easy as pressing a button.
iRobot Roomba 675 Robot Vacuum
Кobot vacuum cleaner may be фт opening of the year for your parents. My parents heard a lot about it, but when someone gave it to them, at first they really didn't understand how to handle it. I had to go and set everything up by myself.
But two weeks later their opinion has changed dramatically! Now they cannot even imagine how they used to live without it, because this is such a convenient device.
Bamboo Charcuterie Board Serving Tray
There's something about the aesthetics of a wooden cheese tray that makes appetizers and hors d'oeuvres more enticing.
The rustic look and feel of the board almost tell a story about the history of the cheese you're putting out for your guests to enjoy.
☑️ Crafted from eco-friendly bamboo.
☑️ Measures 13 x 13 x 1 inches.
☑️ Grooved edges for enhanced presentation.
☑️ Non-slip grippers on the bottom of the board.
☑️ Hidden sliding drawer with four cheese utensils.
☑️ More durable and sanitary than plastic cutting boards.
☑️ Enhances your kitchen and home décor.
Delicious Biscotti Artfully Decorated 18 Count Gift Box
Present this beautiful Oh! Nuts tray of decorated biscotti to leave a memorable impression. It features a whopping 18 individual masterpieces for the discerning recipient. Replace the traditional holiday candy and chocolates with trendier baked goods and dessert treats.
Bird Feeder with Strong Suction Cups
All the birds will be talking about the hottest new fine-dining spot the moment you set up your decorative bird feeder. Attract birds big and small with 2 different food holders, panoramic birdbath, and built-in top roof covering.
The perfect gift box for any occasion, whether you're looking for an unusual gift, an entertaining family Christmas holiday gift, a graduation gift, a cool anniversary gift, or a special birthday gift for men, women, and adults. Not only are you giving an amazing birdhouse for the window, but a 100% satisfaction guarantee!
Dual Breakfast Sandwich Maker with Timer
A great gift option for parents, since two breakfasts, are being prepared at once.
Forget the fast-food drive-through. With the Hamilton Beach Breakfast Sandwich Maker, you can enjoy a hot, homemade breakfast sandwich in under 5 minutes. Simply place the ingredients inside, build the base of your sandwich in the bottom layer, place the egg on the cooking plate, and close the lid. Slide the cooking plate out and your sandwich assembles itself. Open the lid and your hot breakfast sandwich is ready to eat.
The included recipe book provides a variety of breakfast sandwich options, from the traditional egg, ham, and cheese to the unique cheddar, apple, bacon, and egg croissant sandwich.
Long Distance Friendship Lamp
Connect with those you love, no matter where they live in the world. Touch your friendship lamp and their lamp lights, the same color as yours! Connect as many lamps together as you wish.
This gift may also suit your parents. This way you can interact with them from a distance.
The Tile Key, Phone, and Remote Finder
Ring it, find it: Tile Sport has a 200 feet range that's 2X our current Tiles. Plus, it's even louder than ever, making it easy to find when it's nearby.
Ready for anything: Waterproof and durable, Tile Sport stands up to the elements
Lovebox Spinning Heart Messenger
Send heartfelt messages anywhere in the world with this kinetic, modern take on the classic love note.
Another device with which you can express your love for parents at a distance.
UV Smartphone Sanitizer & Universal Charger
We touch our smartphone all day, leaving a bunch of different germs on it and so every day, month after month. After some time, it becomes like a carrier of whole agglomerations of microbes.
This device helps to disinfect the phone with UV light. At the same time, you can recharge the mobile phone.
I think that such a thing is needed in every home. Personally, I have two of them.
Eyeglass Lens Cleaner
Often I see a situation where people suffer in an attempt to wipe their glasses. With this cleaner you can do it without any problems.
Temperature Control Smart Mug
he World's First Temperature-Control Mug – Ember is a design-led temperature-control brand and technology platform, whose mission is to revolutionize the way people eat, drink and live. Founded by inventor and serial entrepreneur Clay Alexander, Ember creates, designs and develops temperature-control products that offer people complete customization.
The award-winning Ember Travel Mug and Ember Mug are the most advanced coffee mugs on the market, allowing individuals to set and maintain their preferred drinking temperature for hot beverages.
Cocktail & Alcohol Lovers
Bartesian is an intelligent drink system that lets you bring the bar home with the push of a button. Each Bartesian capsule is filled with the exact fresh ingredients needed to make a high-quality cocktail, which are then automatically mixed with your choice of spirit. You no longer require all the individual ingredients, knowledge, time and mess to craft your own premium, mixologist-approved drinks.
Whiskey Gift – Drink Smoker System
Purchased this for my boyfriend because he loves to unwind with a glass of good bourbon at the end of a long work week. He was thrilled with the gift and used it within minutes of opening it. He loved the light flavor the smoke added to his bourbon and now tells all his friends about the smoke box and recommends they get themselves one.
Wine Opener with Foil Cutter and Extra Spiral
The Rabbit Original Vertical Lever Corkscrew is an equally stylish and durable addition to any home bar. Constructed with polished stainless steel, this versatile lever corkscrew uncorks any size wine bottle in 3 seconds flat with a single, effortless pull.
For added convenience, this wine opener immediately releases the cork after opening, eliminating the hassle of manual twisting. The corkscrew's ergonomic handle adds comfort and control, while its sleek standing design looks great on any home bar or countertop. A foil cutter and extra spiral are included as well as a 10-year Rabbit warranty.
101 Whiskies to Try Before You Die
Personally, I like to read books, but I do not like to give them, as I consider this a personal matter for everyone.
But in this case, it seems that this book is very suitable for this section of the article, so I included it.
By the way, this is the only book in this list.
Emergency Whiskey Kit
This is the DIY kit. I found this more like an alco section gift than a DIY.
Nevertheless, you still have to do it by yourself. Fortunately, there is a detailed instruction.
Extra Gift
The Amazon Prime Membership
Nevertheless, you still have to do it yourself. Fortunately, there is a detailed instruction.
Artificial Rose Bouquets with Ceramics Vase
Application of the silk rose flowers in a ceramic vase. I regard this gift as an addition to the core. But you can probably find him some other use.
Fun gifts
Yoga by Numbers Starter Package
Yoga by Numbers is a system for learning and practicing yoga on your own terms. This mat uses numbered targets and gridlines to help you achieve proper positioning and alignment. The system is convenient, customizable, and cost-effective.
Despite the fact that it is aimed at studying yoga, I still regard it more as a game and entertainment that your parents can give themselves to.
Personalized PARscription Golf Ball Set
You can personalize your label, with any name, detailing the dosage and refill instructions. Set includes 1 bottle, for a total of 3 golf balls.
The Crosley Vintage Record Player
Mobilize your music with the Crosley Cruiser three-speed portable turntable. Recently updated with Bluetooth and pitch control, the Cruiser Deluxe allows you to stream your favorite music from your Bluetooth-enabled device wirelessly to the turntable's dynamic full-range speakers and customize your listening experience.
Constructed of wood and bound in a leatherette material, the briefcase-styled record player is lightweight and easily transported from place to place. Built-in stereo speakers let you listen to your music without having to connect it to a speaker system, so you can Cruise over to a friend's house and experience vinyl's superior sound together.
In case your parents know words like "bluetooth" it may be considered as a useful gift.
DIY Gifts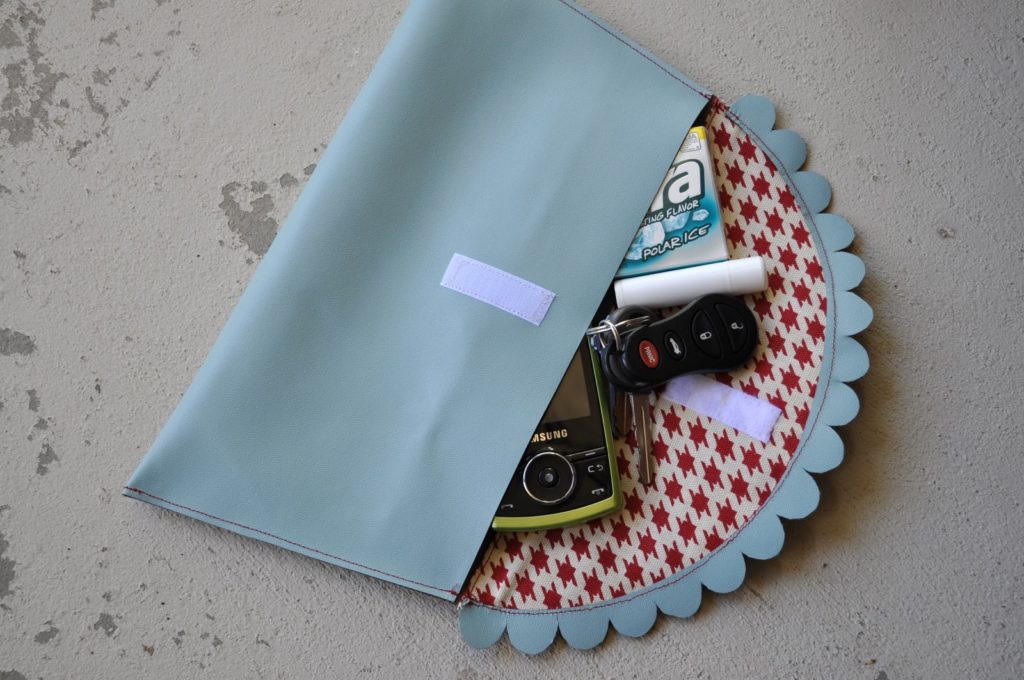 Scalloped Clutch
If you are looking for gift options that you can make with your own hands, then this option is perfect if you are a girl. Personally, I have not tried to make it, but judging by the photo, it looks very cool.
---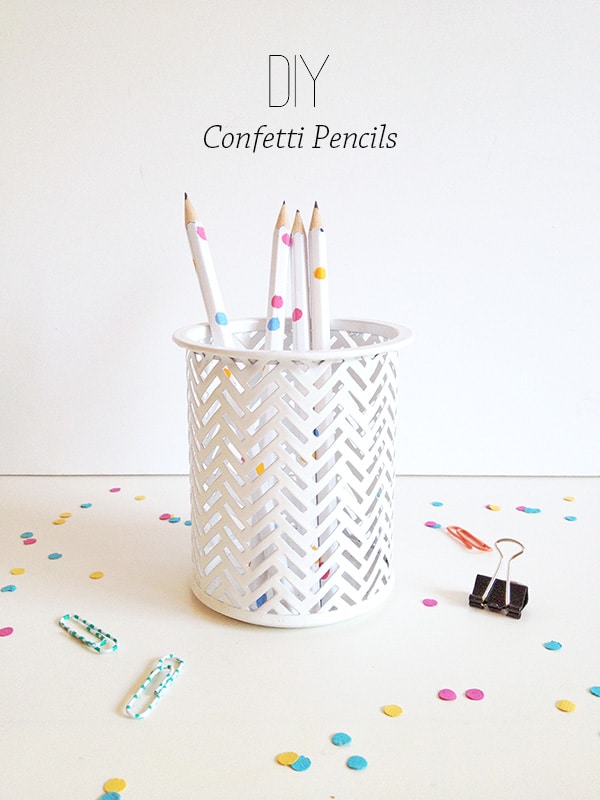 Confetti pencils
Colored pencils in the form of confetti will be the most unique gift in the life of your parents. A little time and magic will happen.
---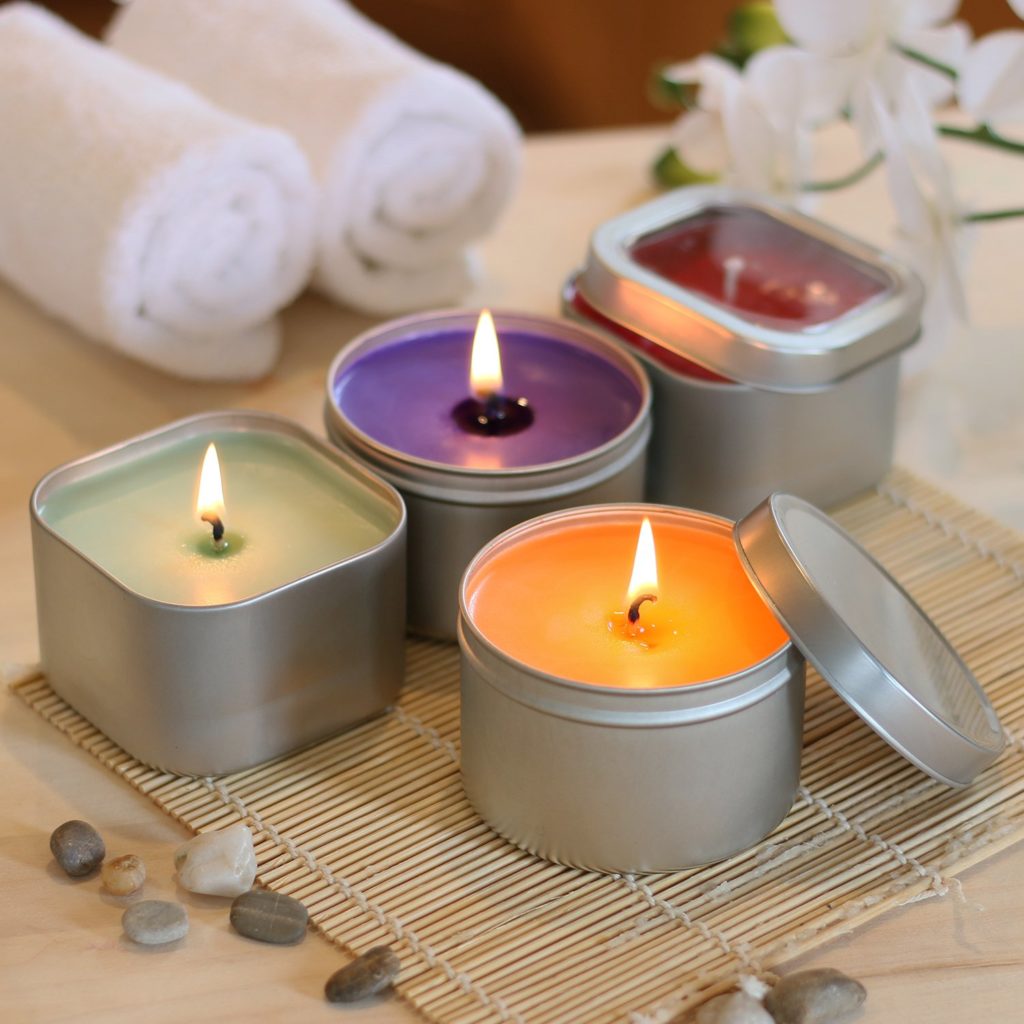 Candle Making Kit
Create Large Scented Soy Candles – Full Beginners Set Including 2 LB Wax, Rich Scents, Dyes, Wicks, Melting Pitcher, Tins & More. You can use the included aluminum "melting pot" which holds about 1 lb at a time (1 lb makes approximate 10 fluid ozs of melted wax depending on the wax). I would NEVER do it in the microwave as it would be impossible to regulate the temperature. Most waxes seem to have a manufacturers temperature requirements.
For example, one mixed Paraffin/Soy wax blend I got for my grand kids to use said : "Melt to 200 degrees F – Add coloring dyes and fragrances between 170 and 190 degrees F, and pour into containers and molds at 165 degrees F" The manufacturer may include the temperatures with the wax or the vendor you buy from may have it in the online description. As for induction stove, I would think so but read the stoves instructions. You can also use your regular pots for melting (pouring is tricky from them). Clean them while wax is warm and spray with rubbing alcohol for easy cleanup.
---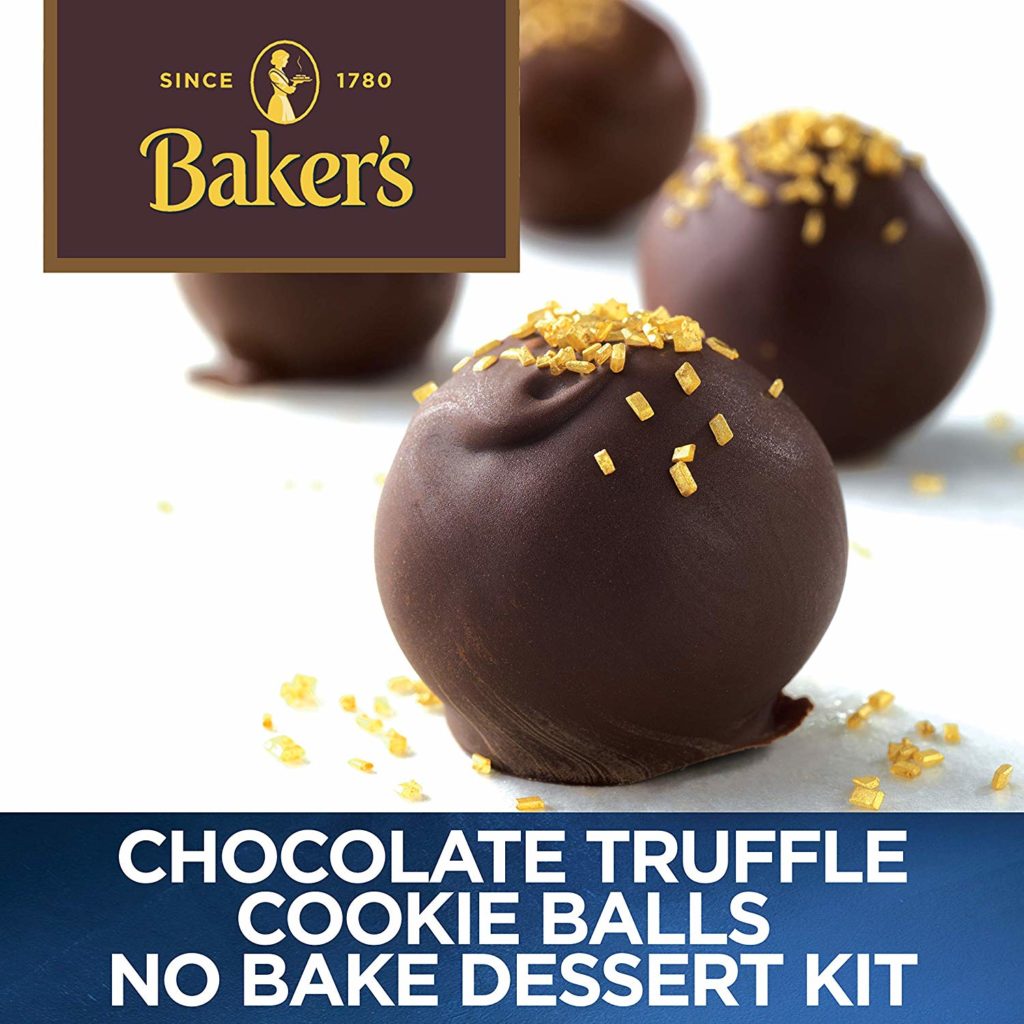 With Baker's No Bake Cookie Ball Dessert Kit, it is easy to create deliciously indulgent cookie balls without ever turning on your oven. Each kit includes a premium bar of Baker's Semi-Sweet Chocolate, pre-measured cookie crumbs and gold sprinkles allowing you to easily create an impressive no bake dessert.
Perfect as a party dessert or a fun afternoon project with your kids, these kits are a fun and creative experience for all. Simply add cream cheese to the cookie crumbs, roll into bite-sized balls, dip in melted chocolate and top with sprinkles. The ingredients come sealed in packages, and each 8.6 ounce boxed kit makes 12 cookie dessert balls.
---
I hope that this list was very useful and you could find the most suitable option that surprised and pleased your parents.
If you really liked it, please share my article on your social networks. Any additional questions to me? Ask them in the comments below.
Last update on 2021-10-22 / Affiliate links / Images from Amazon Product Advertising API