Head's up! This post may contain affiliate links, meaning I will be compensated if you make a purchase after clicking on my links at no additional cost to you. The content we produce is not sponsored. All items were selected independently. I picked these specials and goods because I think you'll like them at these prices.
As we bid farewell to winter, it's time to welcome the warmer weather and the fashion that comes with it. Spring is the perfect time to update your wardrobe and add some fresh, new pieces that will take you through the season and beyond. And in this post, we will share with you ten essential spring outfits that every woman should have in her wardrobe.
We believe that spring fashion should be comfortable and casual but also stylish and versatile. That's why we've curated a list of outfits that can be mixed and matched to create an endless array of cute and chic looks. And the best part? You don't have to break the bank to achieve this. We've included affordable options from retailers like Amazon and Nordstrom and some classic, more expensive pieces that will elevate your wardrobe and give it a cool, lived-in look.
Our list of spring outfits will serve as the foundation for your summer essentials list too. By keeping things minimalistic, you'll be able to build a capsule wardrobe that can transition with you into other seasons, providing you with endless cute outfit ideas.
So, whether you're looking for an outfit for a brunch date or a casual day out, we've got you covered. Keep reading for our favorite spring outfits that every woman should have in her wardrobe in 2023 and beyond.
Outfit #1: Tunic Dress and Big Bowknot Straw Hat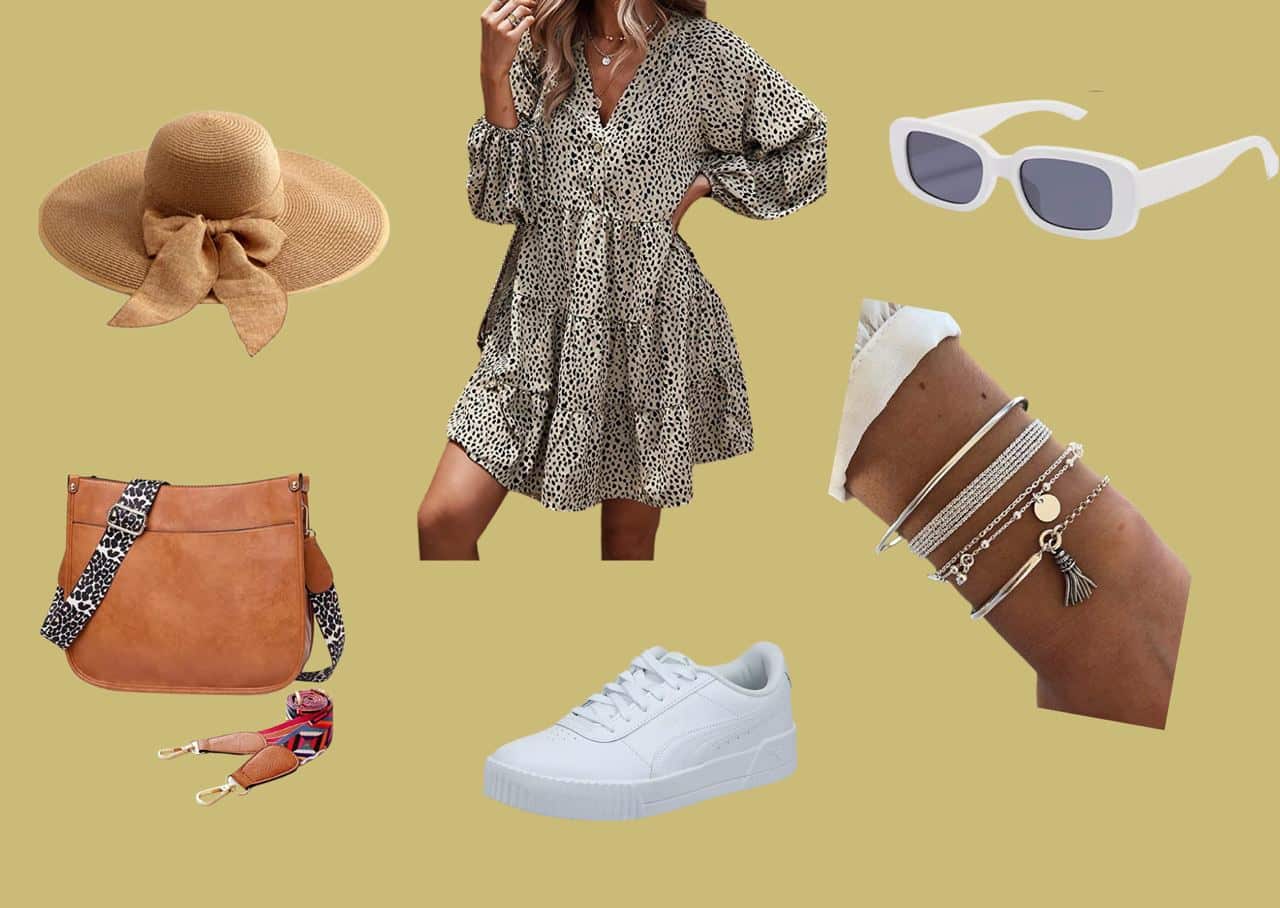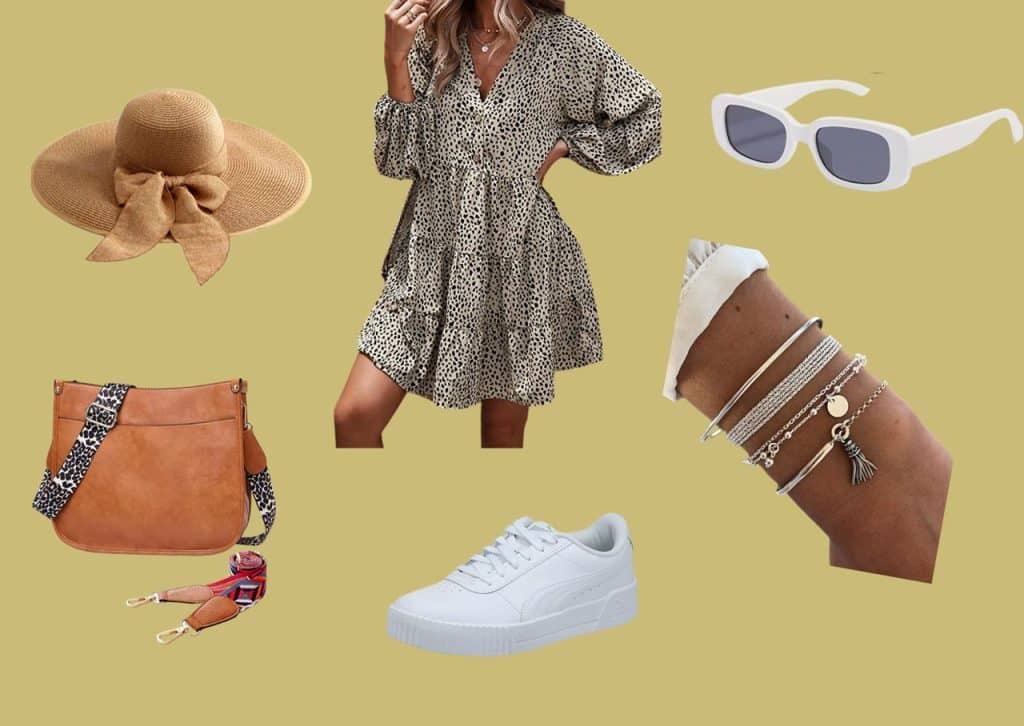 The tunic dress and big bowknot straw hat are perfect for a stylish and breezy look.
Tunic dresses are loose and flowy, making them comfortable and easy to wear during warmer months. They come in various styles, from sleeveless to long-sleeved, and can be dressed up or down depending on the occasion. Big bowknot straw hats not only add a touch of glamour to your outfit but also protect you from the sun.
Styling this outfit is simple and effortless. To complete the look, pair the tunic dress with strappy sandals or wedges, and add some delicate jewelry, such as a pendant necklace or hoop earrings. For the straw hat, you can choose from different styles, such as a floppy hat or a bucket hat, depending on your personal preference.
Outfit #2: The Midi Dress and Sneakers Combo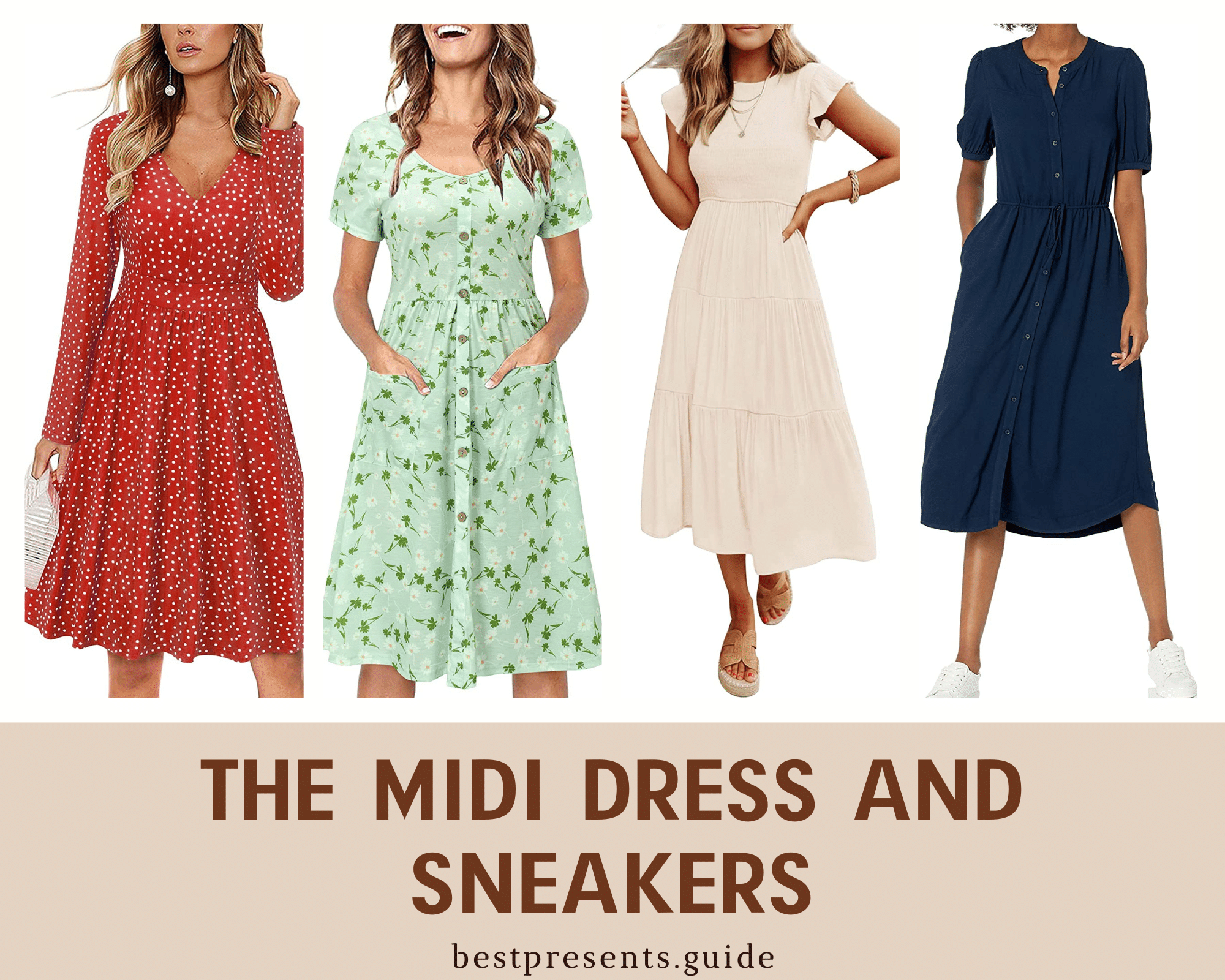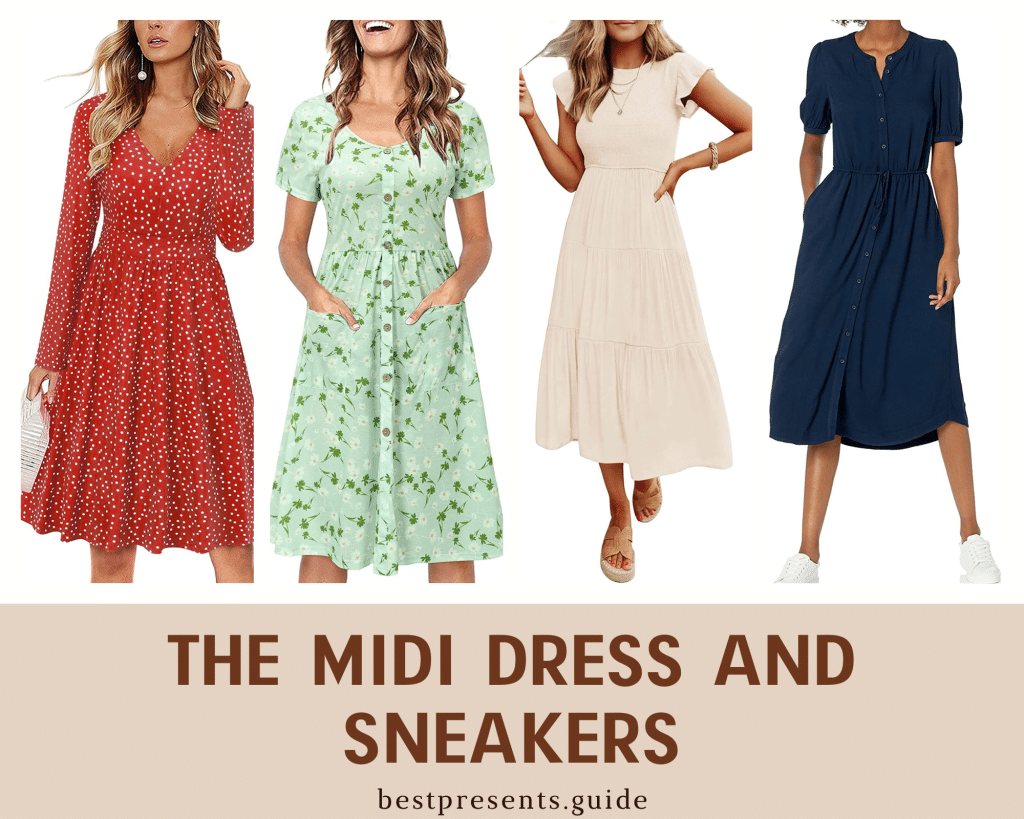 Spring is a wonderful time to flaunt the versatile midi dress. This trendy piece is not just comfortable but also remarkably chic. The midi dress can be styled for any occasion, making it perfect for any woman's wardrobe.
A midi dress paired with sneakers creates a playful yet trendy look. You can wear it to run errands, meet up with friends, or even a casual night out. The sneakers add a relaxed vibe to the outfit, while the midi dress keeps it elegant and chic.
Accessorizing the outfit is simple. A crossbody bag and some subtle jewelry are all you need to complete the look. Don't avoid experimenting with different styles of midi dresses and sneakers. A printed midi dress paired with solid-colored sneakers creates an eye-catching look, while a monochrome midi dress paired with bright sneakers adds a pop of color.
Regarding midi dress options, there's an abundance of choices, ranging from bold prints to solid colors. As for sneakers, there are countless styles to choose from, including classic white sneakers, colorful sneakers, and platform sneakers. The key is finding a combination that suits your style and makes you feel confident and comfortable.
Outfit #3: Solid Soft Pullover and Basic High Waist Mini Pencil Skirt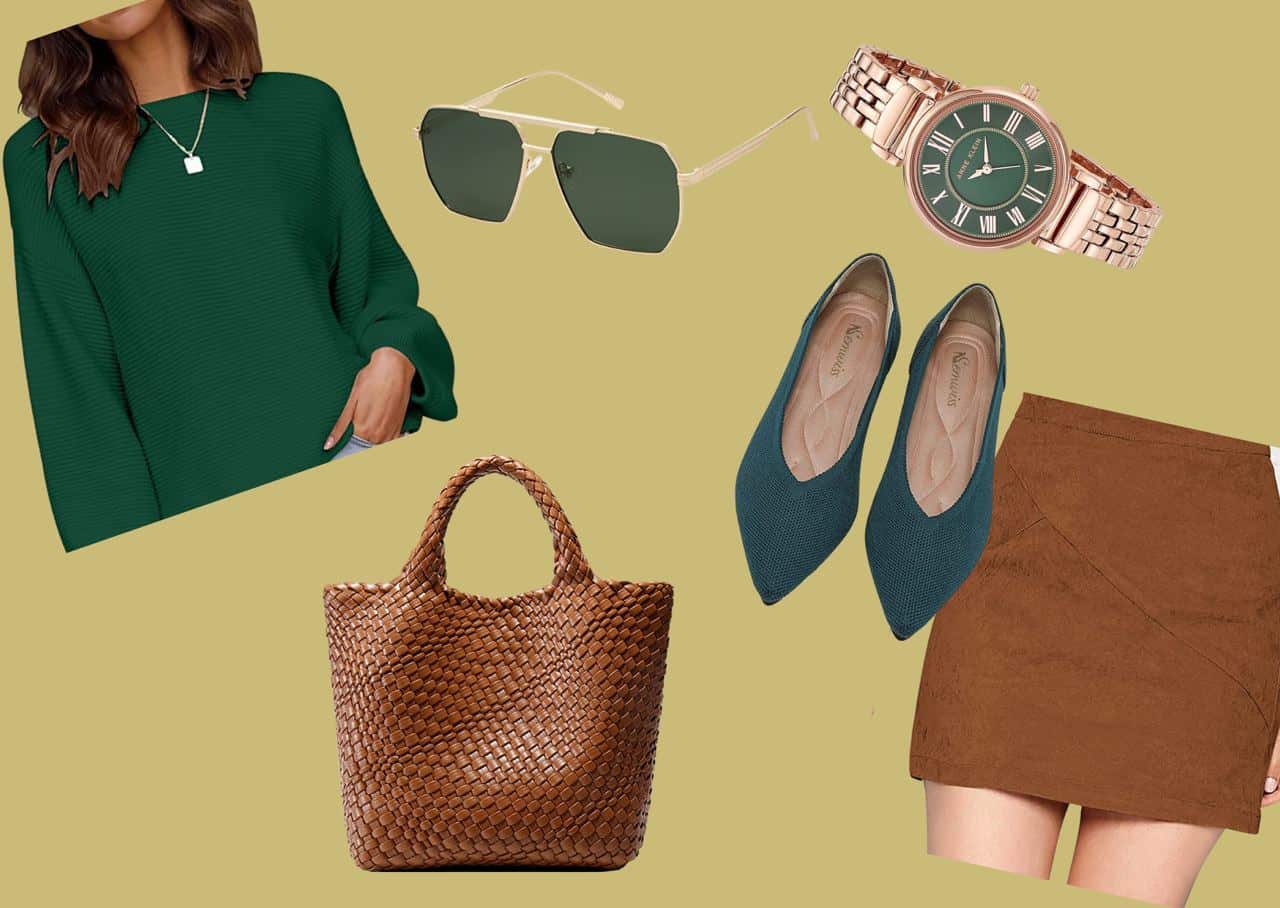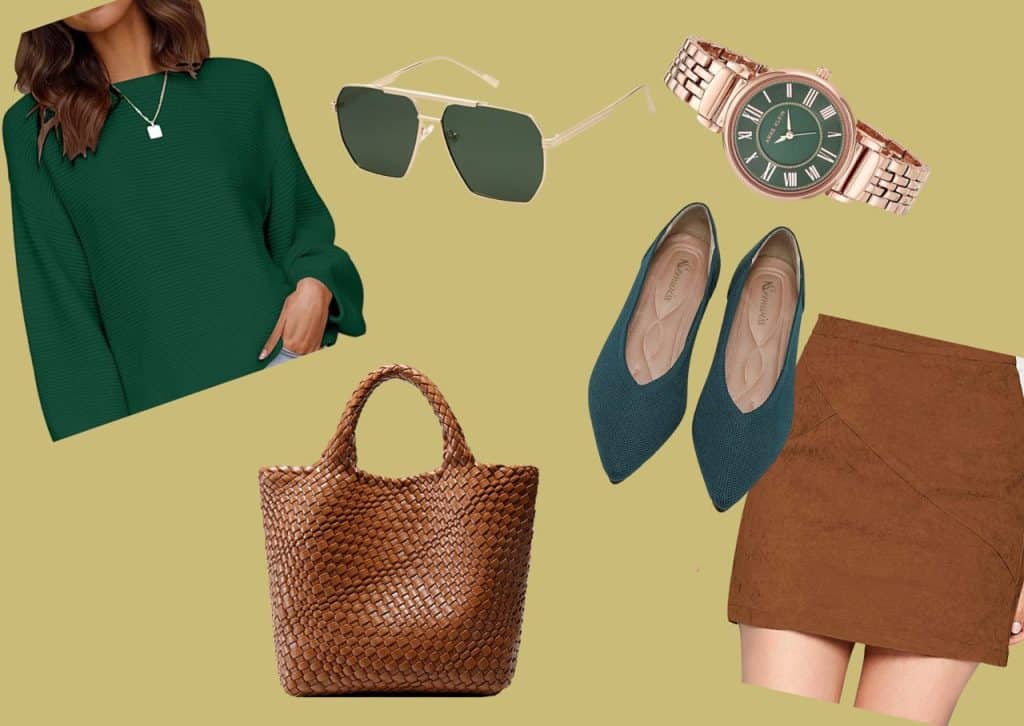 When it comes to the solid soft pullover, you can choose from various styles. A classic crewneck or v-neck pullover in a neutral color like black, grey, or beige is a timeless choice that can be worn throughout the year. You can also opt for a sweater with fun details like bell sleeves or a turtleneck.
As for the faux suede skirt, there are different styles to choose from as well. An a-line mini skirt is a classic choice that can be dressed up or down depending on the occasion. You can also choose a pencil bodycon skirt that hugs your curves and creates a flattering silhouette. The faux suede material adds a touch of texture and elegance to the outfit.
Outfit #4: The Denim Jacket and Shorts Ensemble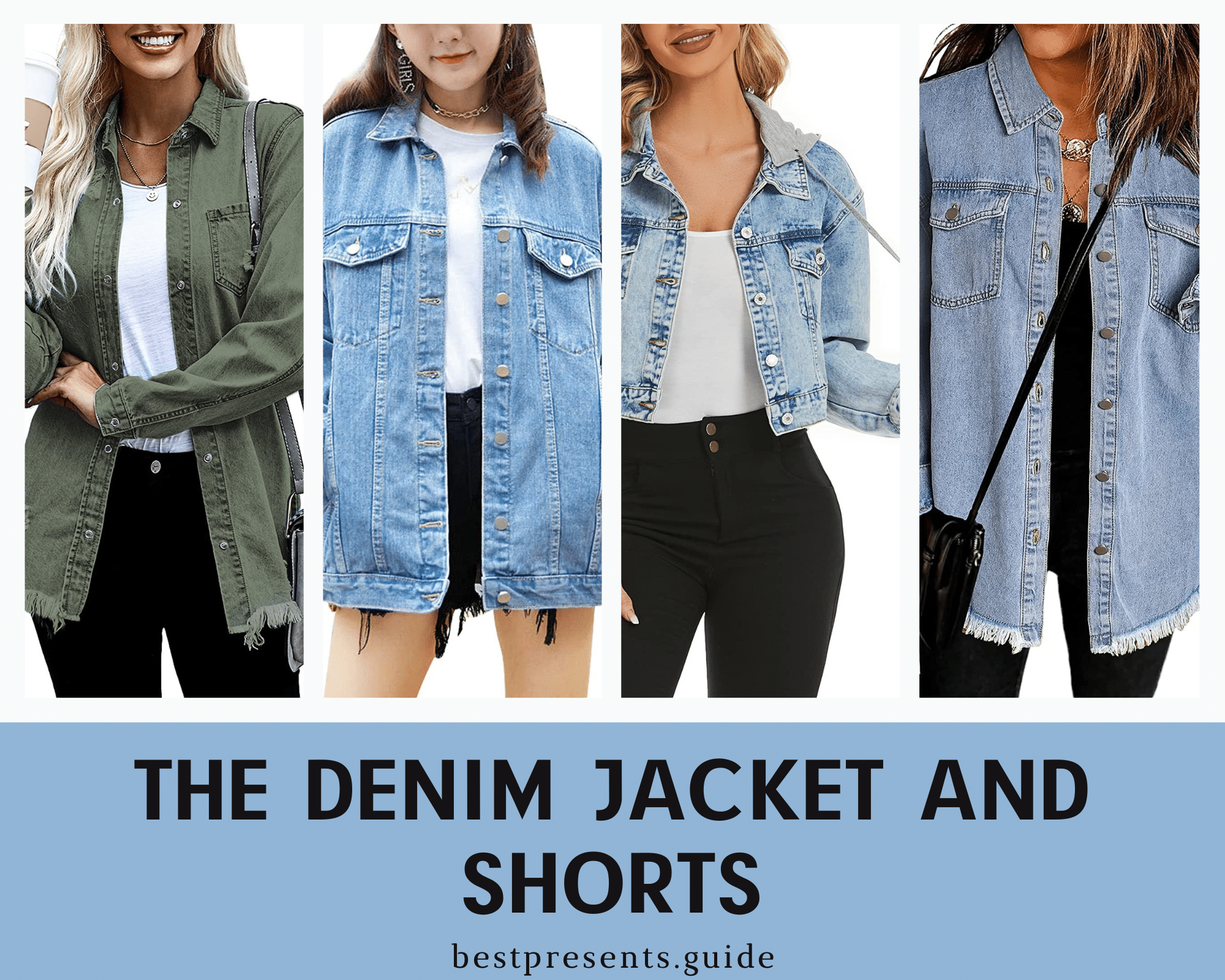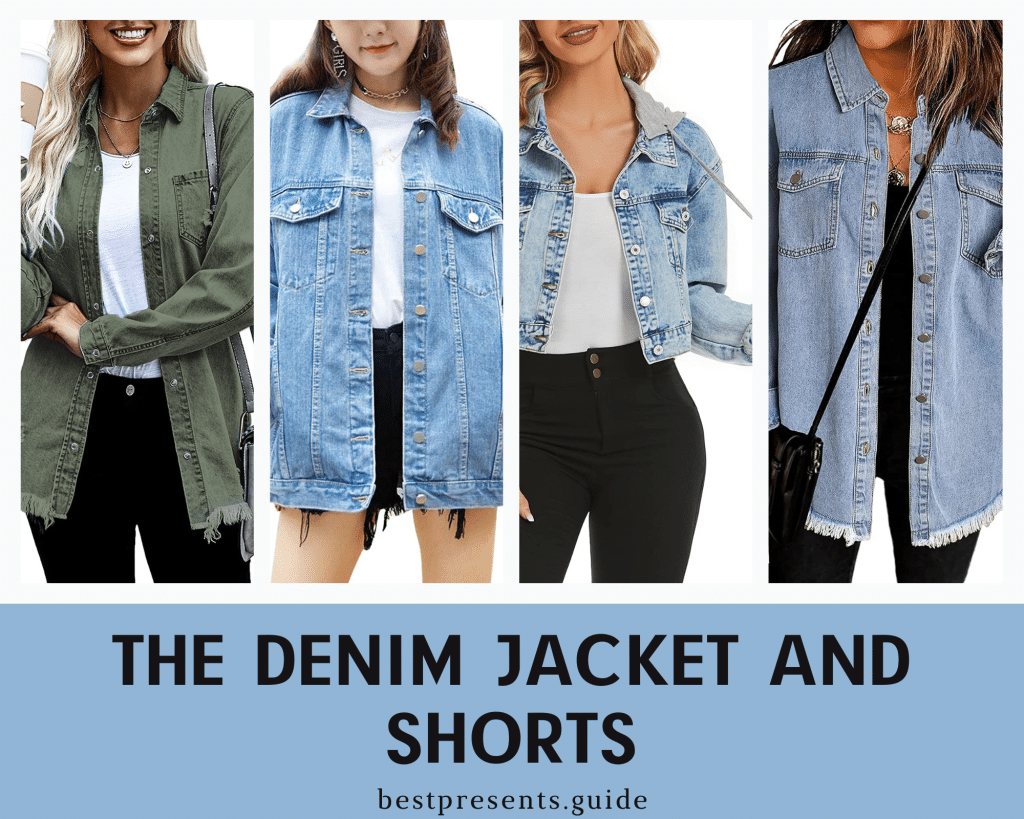 As the weather warms up, it's time to break out your denim jacket and shorts. This classic combination is perfect for spring, as it's both comfortable and stylish.
The denim jacket is a staple in any wardrobe, and for a good reason. It's versatile, timeless, and can be dressed up or down depending on the occasion. And when paired with shorts, it creates a casual yet chic look that's perfect for the season.
Add a simple t-shirt and some sneakers or sandals to complete the look. Keep your accessories minimal; the denim jacket and shorts are the show's stars.
Outfit #5: The White Tee and Printed Skirt Ensemble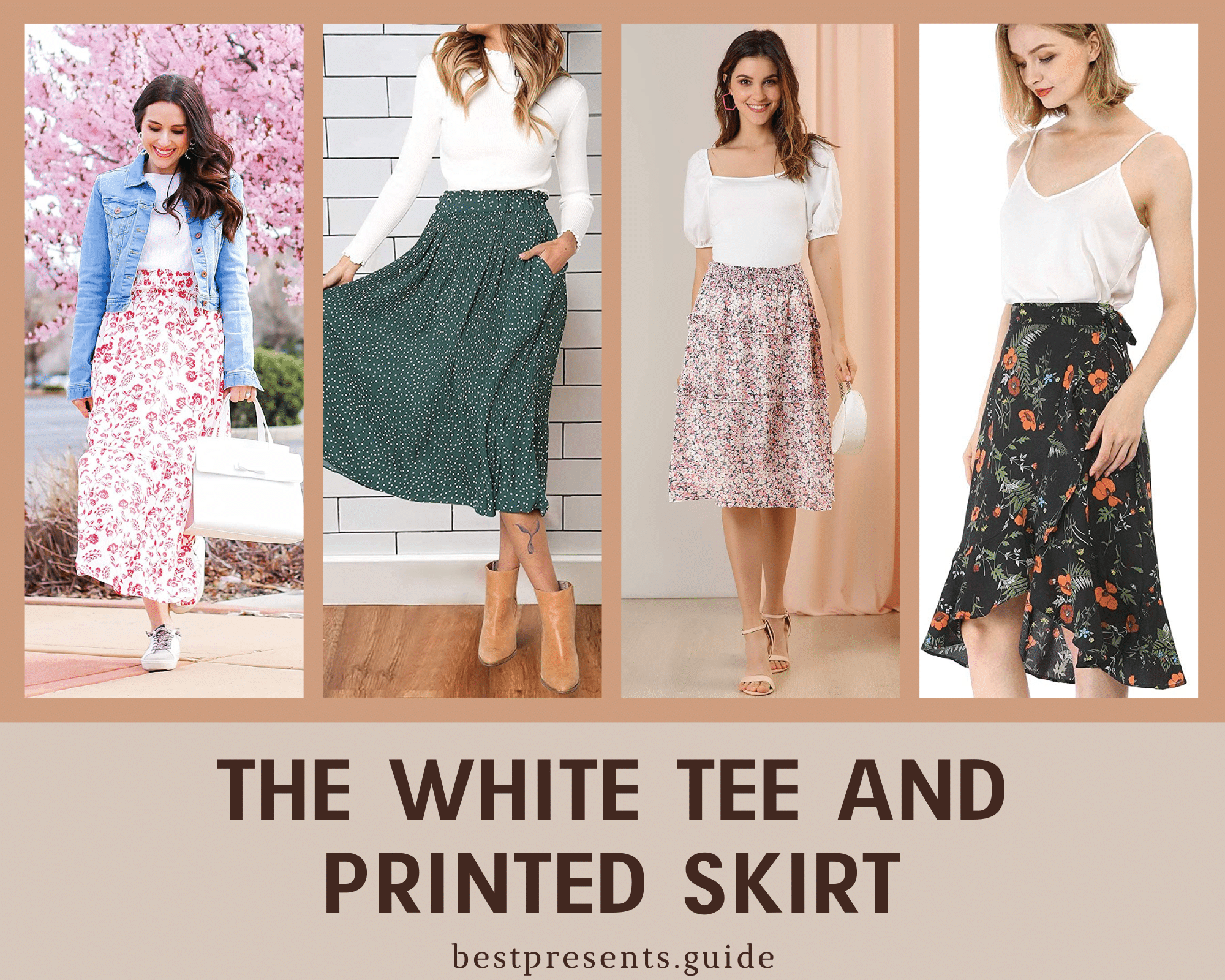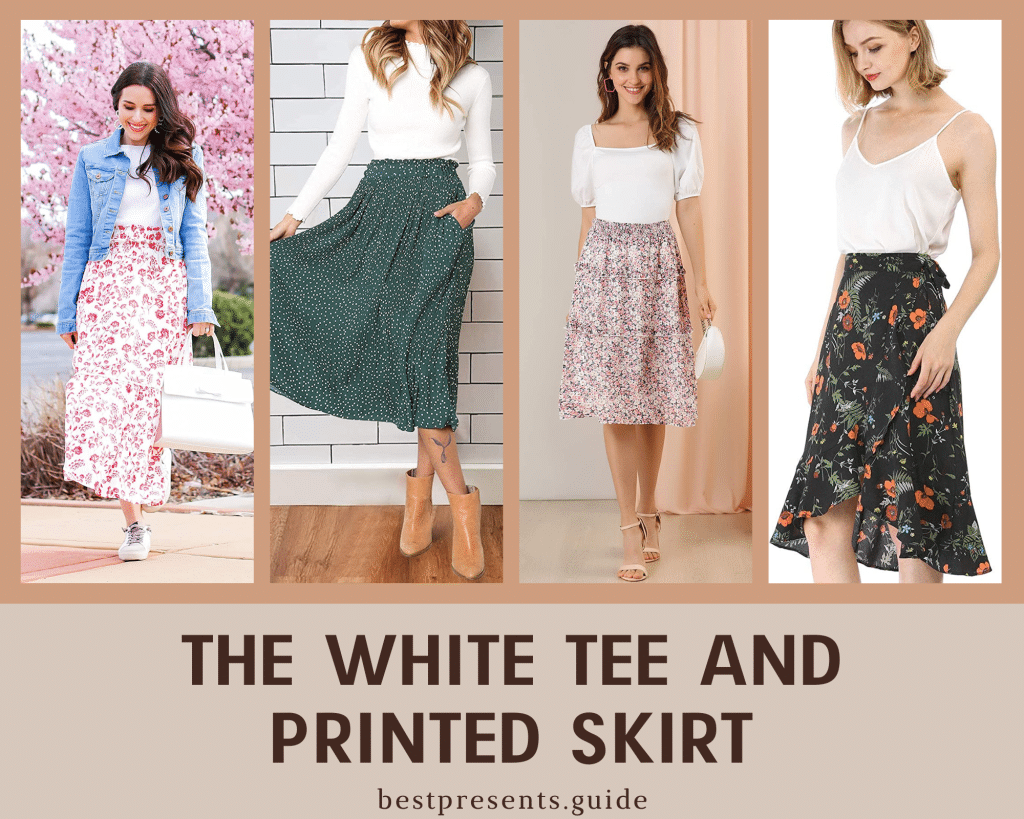 A white t-shirt is a staple item in any wardrobe. It's versatile, comfortable, and can be dressed up or down. When paired with a printed skirt, it creates a fun and fashionable outfit that's perfect for spring.
The great thing about a white t-shirt is that it goes with just about anything. Whether you're wearing jeans, shorts, or a skirt, a white t-shirt adds a casual yet stylish touch to any outfit. Plus, it's easy to find a white t-shirt that fits your personal style, whether you prefer a classic crewneck or a trendy cropped style.
When it comes to pairing a white t-shirt with a printed skirt, the key is to find a balance between the two pieces. You want the printed skirt to be the focus of the outfit, but you also want the white t-shirt to complement it. A graphic or bold printed skirt paired with a simple white tee creates a perfect balance.
Outfit #6: The Crop Top and High-Waisted Jeans Combo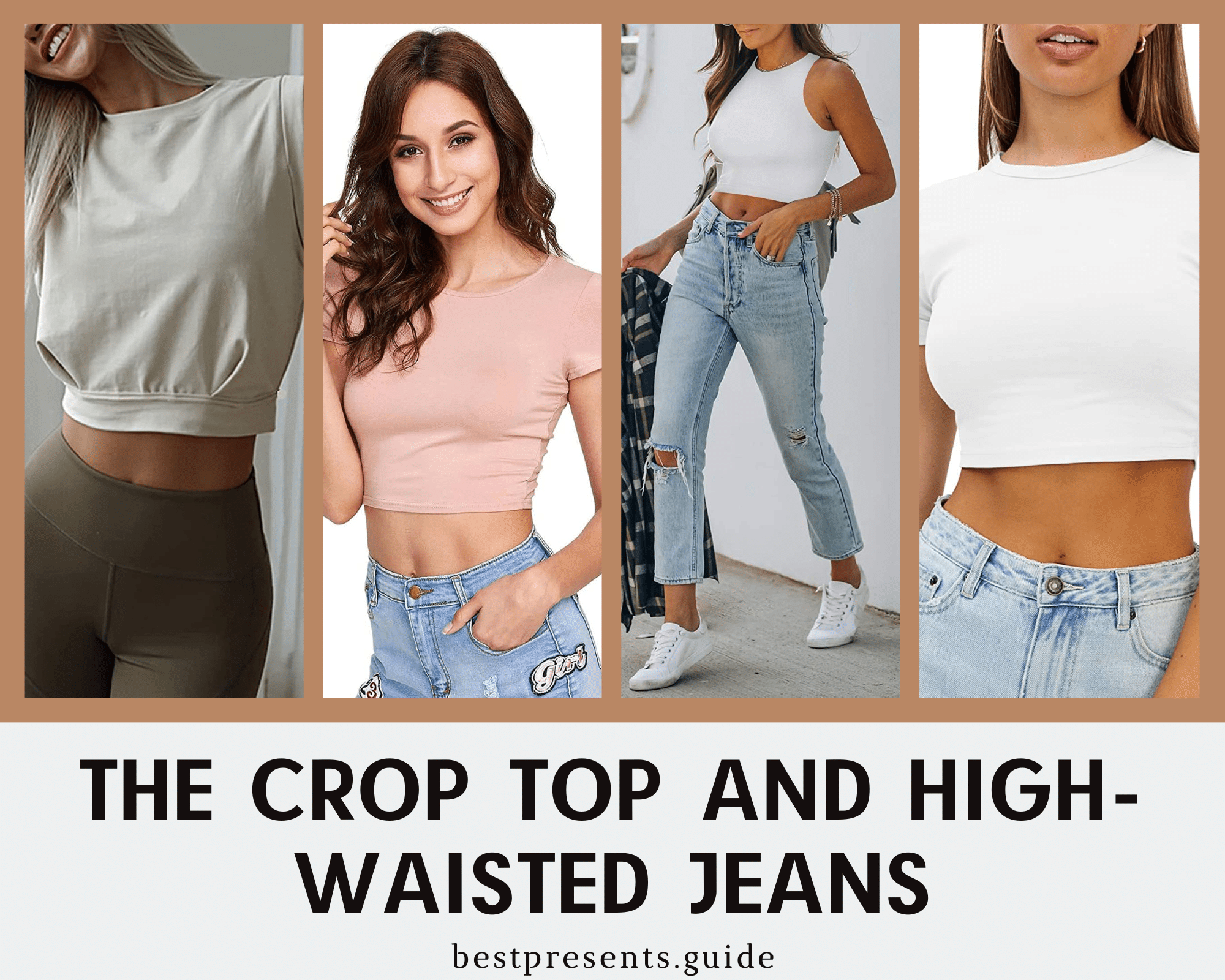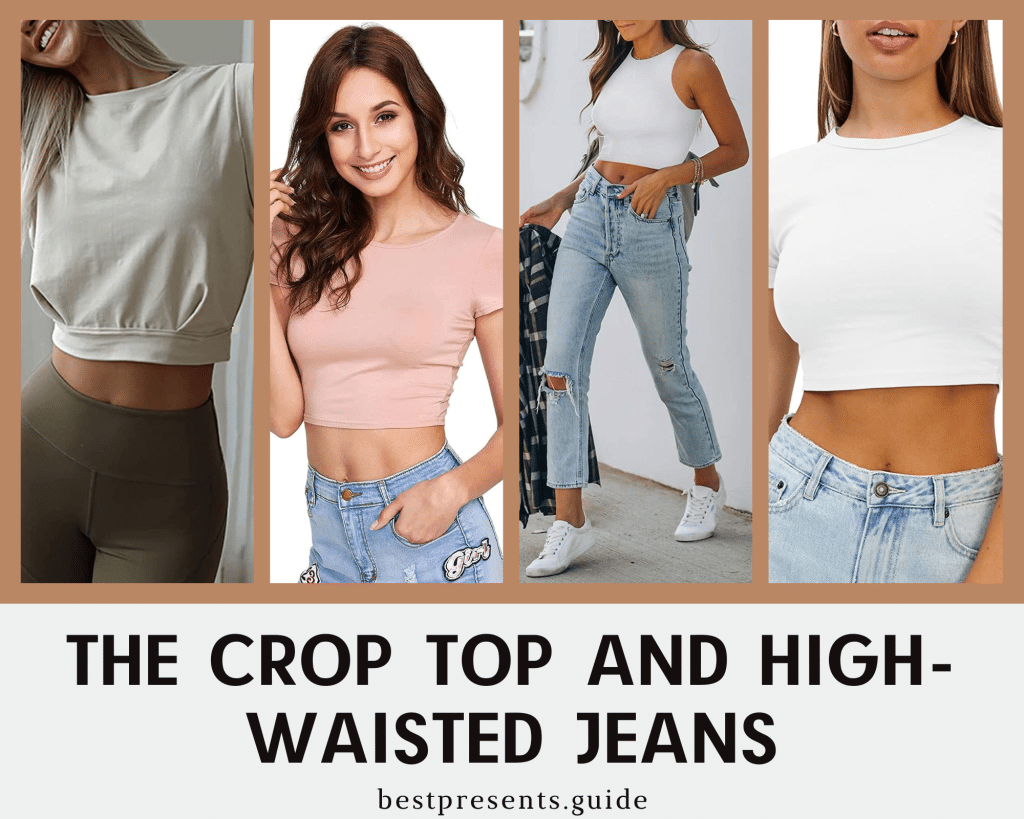 First, let's discuss why crop tops and high-waisted jeans are so popular for spring. These two pieces are perfect for warm weather because they allow you to stay cool while still looking stylish.
Crop tops show off just the right amount of skin, and high-waisted jeans accentuate your waistline and elongate your legs.
When it comes to pairing a crop top with high-waisted shorts, there are a few things to keep in mind. First, choose a crop top that complements the high-waisted jeans or shorts. For example, a plain white crop top would look amazing if you're wearing high-waisted denim jeans. If you're wearing high-waisted linen shorts, a flowy crop top in a bold color would be a great choice.
Next, choose the right length of the crop top. You want it to hit right at your waistline or just above it to show off your midriff without revealing too much skin.
Outfit #7: Crop Top T-Shirt and Denim High Rise Flare Jeans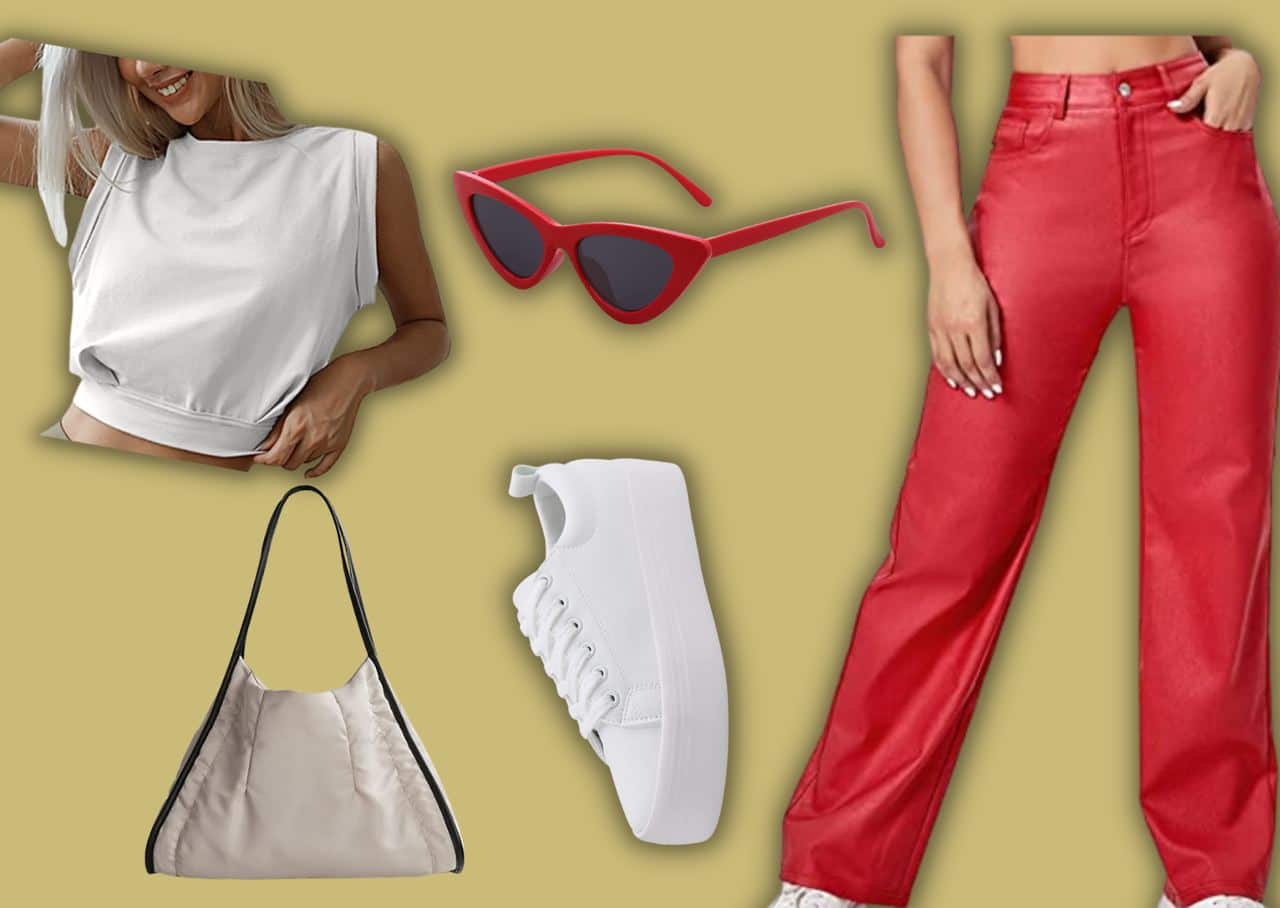 The short sleeve crop top is versatile and can be dressed up or down. It exposes a hint of skin, making it ideal for warmer weather. Denim high-rise flare jean pants are a timeless classic that can be worn throughout the year. They are flattering on all body types and offer a comfortable yet stylish fit. The wide leg and belt add an extra touch of elegance and sophistication to the outfit.
Pairing these two items together creates a chic, trendy look that is perfect for any occasion. Whether running errands or going out for lunch with your friends, this outfit will turn heads.
Outfit #8: The Trench Coat and Jeans Look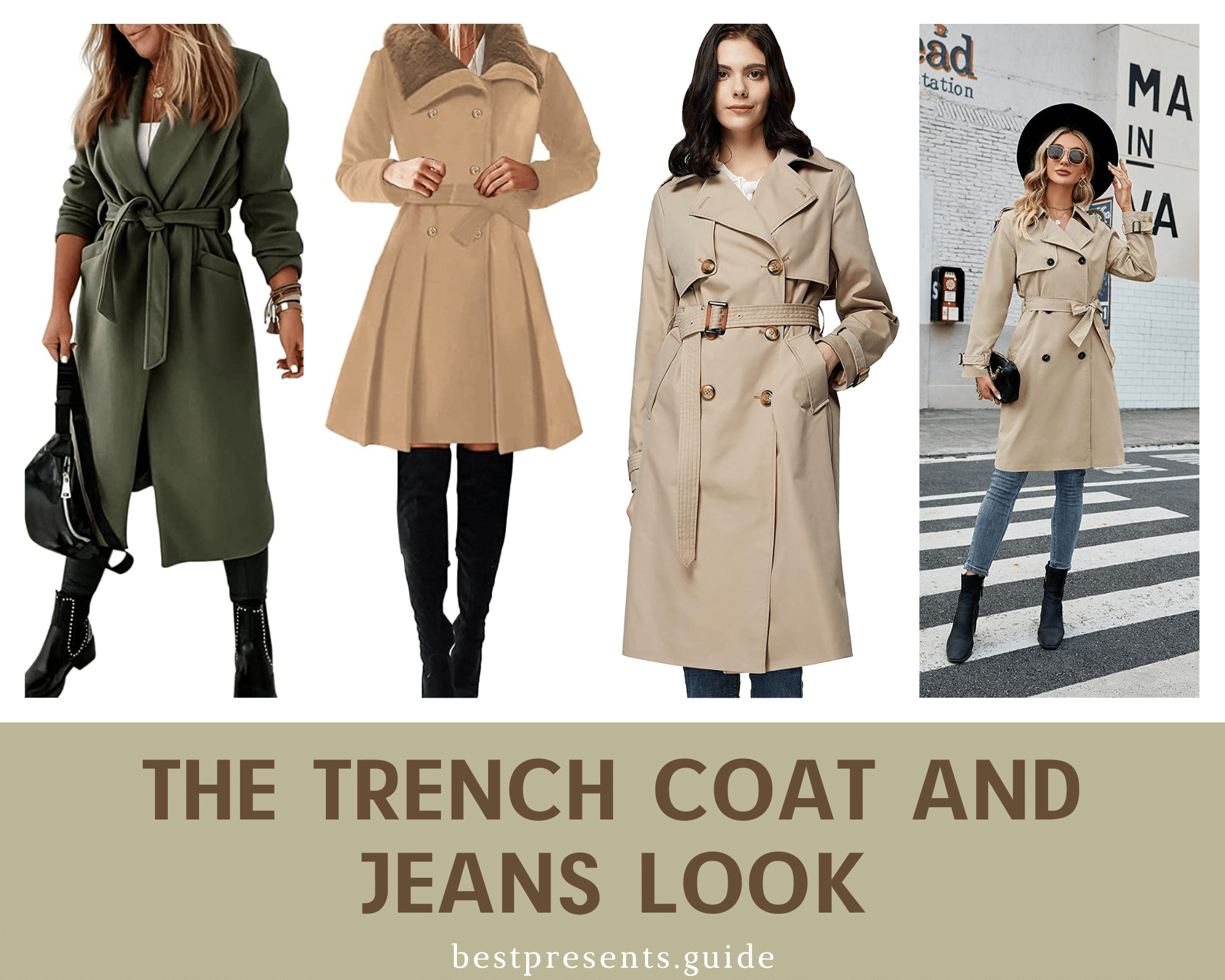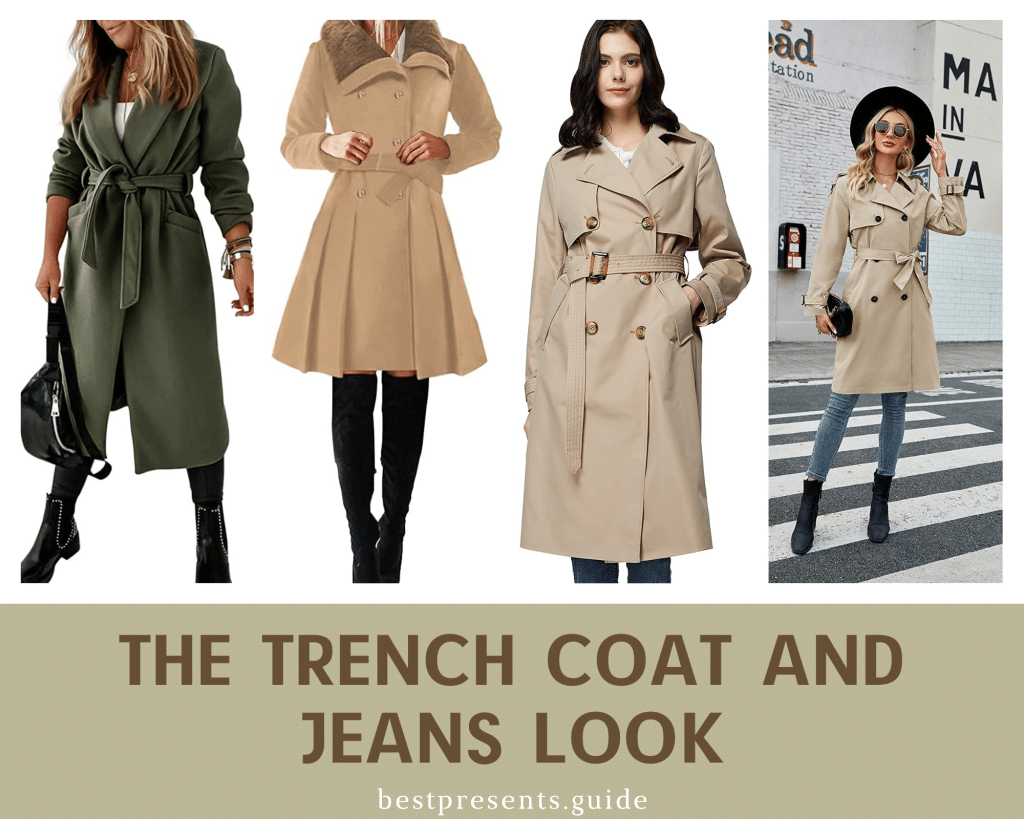 When it comes to classic spring fashion, nothing beats a trench coat. This timeless piece is not only practical, but it also adds an air of sophistication to any outfit. And when paired with jeans, it creates a chic and effortless look that's perfect for the season.
The beauty of the trench coat is in its versatility. It can be dressed up or down, making it suitable for any occasion. You can wear it to work, to brunch with friends, or even on a date night. And when paired with jeans, it adds a casual touch to the outfit, making it perfect for those days when you want to look put together but not overdressed.
When it comes to choosing a trench coat, there are a few things to keep in mind. First, consider the length. A knee-length coat is versatile and flattering on most body types. Next, think about the color. While a classic beige trench coat is always a good choice, don't be afraid to experiment with other colors like navy or even red. And finally, pay attention to the details. A double-breasted style, epaulets, and a belt are all classic details that add to the overall look of the trench coat.
As for jeans, you can't go wrong with a classic pair of blue denim. Opt for a straight-leg or skinny fit, depending on your preference. And don't forget to cuff the jeans slightly to show off your ankle boots or heels.
Keeping the rest of the outfit simple when styling a trench coat with jeans is important. A basic t-shirt or sweater, a pair of ankle boots, and some simple jewelry are all you need to complete the look. For a more polished look, opt for a pair of heels instead.
Overall, the trench coat and jeans look is a classic spring outfit that every woman should have in her wardrobe. Whether you're running errands or meeting friends for lunch, this outfit will keep you looking stylish and put together.
Outfit #9: Off Shoulder Batwing Sleeve Sweater Dress and Scarleton Handbag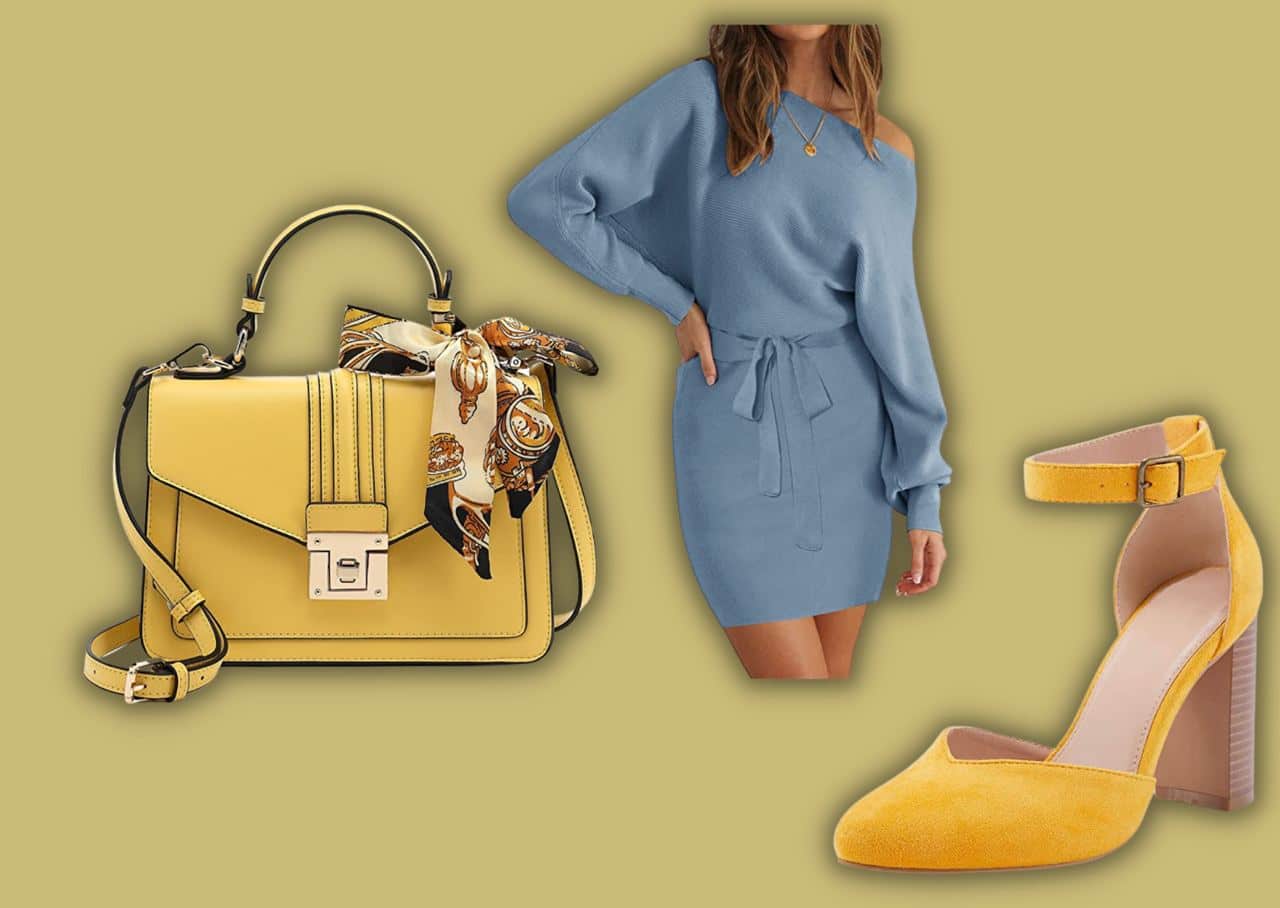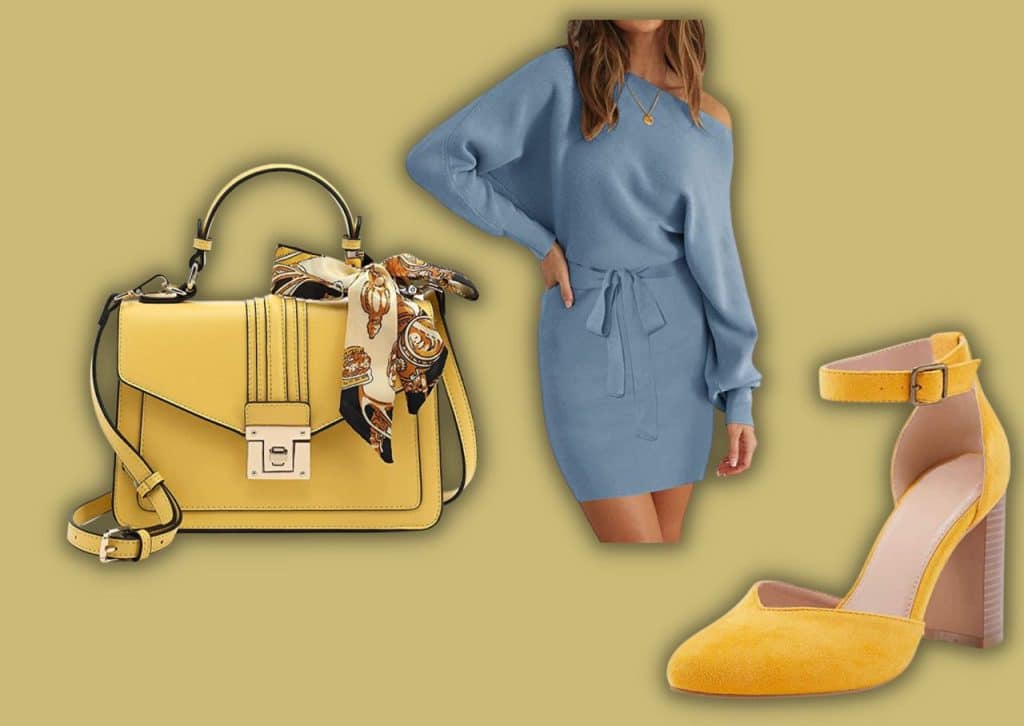 Pairing the dress with a Scarleton handbag adds a touch of sophistication to the outfit. The Scarleton handbag is a classic choice that can elevate any look. Its sleek and minimalistic design makes it a versatile accessory that can be paired with various outfits.
When styling this outfit, keep it simple and elegant. Pair the dress with strappy heels or ankle boots, and add some delicate jewelry such as stud earrings or a dainty necklace. For the handbag, choose a classic black, brown, or beige color.
Outfit #10: High Waist Pockets Straight Leg Jeans and Crop Top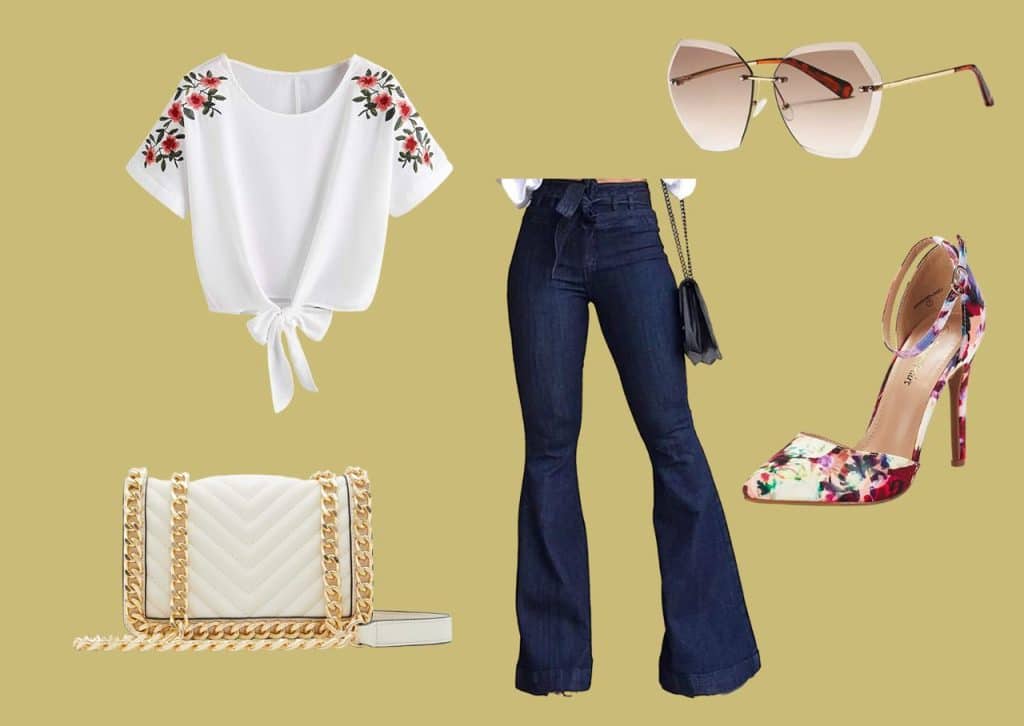 For outfit #10, we have a stylish combination of high-waist pockets, straight-leg jeans, and a crop top. This edgy yet chic outfit is perfect for making a statement and showing off your style during spring.
Last update on 2023-11-27